Featured Listing
Established in 1988, Walton's Fine Furnishings is a renowned interiors retailer in Yorkshire.
Offering high-quality products along with a personal service and good value for money.
Whether you're looking for a vinyl floor in a bathroom, curtains for the dining room or a fine Oriental carpet for the lounge there is a great choice.
The Soft Furnishings department has a pattern book loan service, The Flooring section has a no-obligation measure policy and they allow you to view rugs at home.
http://www.waltonsfinefurnishings.co.uk
46-50 Leeds Rd, Ilkley LS29 8DS
A small local business started by Fiona Mann producing fruit-infused spirit-based liqueurs using primarily locally sourced natural ingredients.
Ideal in a hip flask for keen walkers, anglers, golfers or shooting parties and increasingly popular as wedding favours and gifts, the range of liqueurs includes Sloe Gin, Gooseberry & Elderflower Gin and Rhubarb & Ginger Vodka
Tel 07968 962955
Baby Bum Boutique specialises in stocking exclusive and unusual brands of cloth nappies and accessories that excel in both style and performance.
The business supplies real nappies and cloth nappies that are reusable and eco-friendly.
6 Park Row, Burley in Wharfedale, Ilkley, LS29 7JT
Learn baby massage online with Bambino&i for just £25! Our expert-led course means you can learn at your own pace, at a time and place convenient to you.
Our exclusive baby massage kits include everything you need for baby massage and are a unique and thoughtful gift for new parents.
Contact 07795320956
Bambino&i: Online Baby Massage Courses: WIN A Fabulous Baby Massage Kit!
Stocking a huge range of children's books as well as a fantastic range of books for the grown ups too!
25 Brook St, Ilkley LS29 8AA
28 Market Pl, Otley LS21 3AQ
01943 466734
A family run business offering the full embroidery service.
"Our work can be found in many schools around the country, as well as football clubs, scout groups, gymnasiums… the list goes on! e. We strongly believe that offering QUALITY, SERVICE and VALUE for money is always the best source of advertising."
7 Mercury Row Otley
01943 328137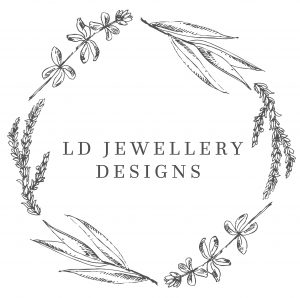 I use traditional silversmithing techniques to design and make a full range of silver jewellery from earrings and rings to bracelets and necklaces. I love making jewellery which can be worn every day and for special occasions, and which can be treasured for years to come. Commissions welcome.
Call Lauren on 07943814241
A family run independent children's shoes and clothing store, providing a professional shoe fitting service from pre-walkers to an adult 5. With clothing from newborn to 8 years. Stocking quality brands such as Lelli Kelly, Bobux, Skechers, Hummel, Dr Martens, Toms, Kite, Hatley and many more.
16 Westgate, Otley LS21 3AS
07590 473757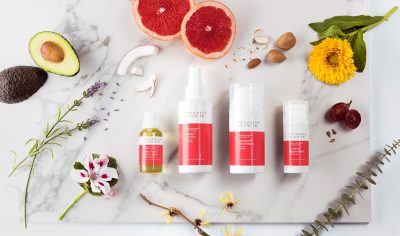 My Expert Midwife is the most honest, straight-talking pre-and-post-natal product range for mums to be and new mums. Developed byHarrogate midwife and mum duo Lesley and Claire, the four launch products – Spritz for Bits, No Harm Nipple Balm, Fantastic Skin Elastic and Peri Prep Your Bits – have been designed to provide a highly-effective solution to the physical side effects of pregnancy, birth and motherhood.
From irritated, stretching skin and sore, cracked nipples to vaginal swelling, perineal tears and episiotomies, the My Expert Midwife range is specially formulated to soothe, calm, prevent infection and aid healing, providing women with the safest ingredients necessary to restore body confidence.
Order online from myexpertmidwife.com and receive free postage and packing.
Stocking a wide range of brands offering traditional and contemporary styles to suit all.
11 The Moors Shopping Centre, Ilkley
01943 601424
Refresca is a family-friendly coffee shop. A place to unwind & enjoy the best coffee & carefully selected teas. 'Little Explorer' backpacks; containing colouring and a Kindle Fire tablet (in kids' mode) are free to use. With high chairs & plenty of space for buggies! Breastfeeding friendly.
Bottomless teas & coffees- Monday to Friday between 9-10am.
Refresca 1 Tredgold Avenue, Bramhope, LS16 9BS.
Open Mon-Fri 8:00-16:30 Sat-Sun 9:00-16:30 & open bank holidays
Tel: 0113 2673400
An extensive range of footwear for boys and girls with great brands to choose from. A variety of styles, colours, sizes and fittings from infant size 2 (Eur18) to senior size 8 (Eur 41). Stocking school shoes all year round! Find trainers, wellies, waterproof footwear (including Goretex® and Sympatex®), pre-walkers, first walking shoes and more.

13 South Hawksworth Street, Ilkley, West Yorkshire
01943 817722
Offering a wide range of toys for all ages. Open 7 days a week.. Mon-Fri 9.30-5 pm, Sat 9-5 pm Sunday 10-3.30 pm. Only closed on Christmas Day, New Years Day & Easter Sunday.
23A Westgate, Otley LS21 3AT
01943 462065
Wharfedale Embroidery produces all work in house. Helpful, trained embroiderers can assist you with enquiries, from designs to methods which would suit you.
Ideal for garments such as School jumpers or Football shirts. Offering a variety of personalised teddies, comforters & mugs.  A great gift idea for all those special occasions or events!
8 Market Place, Otley
01943 465112