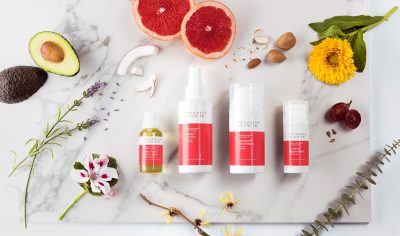 My Expert Midwife is the most honest, straight-talking pre-and-post-natal product range for mums to be and new mums. Developed byHarrogate midwife and mum duo Lesley and Claire, the four launch products – Spritz for Bits, No Harm Nipple Balm, Fantastic Skin Elastic and Peri Prep Your Bits – have been designed to provide a highly-effective solution to the physical side effects of pregnancy, birth and motherhood.
From irritated, stretching skin and sore, cracked nipples to vaginal swelling, perineal tears and episiotomies, the My Expert Midwife range is specially formulated to soothe, calm, prevent infection and aid healing, providing women with the safest ingredients necessary to restore body confidence.
Order online from myexpertmidwife.com and receive free postage and packing.